We see. We do. Safe!
Zero trust, SOC, managed security services, leading technologies, detection & response, incident response, automation, top expertise, prevention, visibility, active and fast action and control ... In short: real cyber security must be integrated! This requires absolute technical expertise and a partner who works with you to develop individual security strategies, no matter where you are on your path to greater IT security - embedded in 24/7 managed services. We are already this partner for over 1400 managed services customers!
Nobody can fool us when it comes to IT security!
DTS does not offer mass-produced IT security. DTS offers leading security architectures for Zero Trust according to clear solution concepts. This means that we are true specialists in dedicated security solutions that communicate with each other and can be automated. In this way, we enable comprehensive protection against known and unknown threats, provided in hybrid scenarios. We understand IT security as a process. That's why we advise you in all areas of information security and IT compliance and carry out offensive security assessments and red, blue and purple teaming. This enables us to uncover weaknesses in processes, IT structures and the entire IT environment in order to subsequently create roadmaps to increase your security level.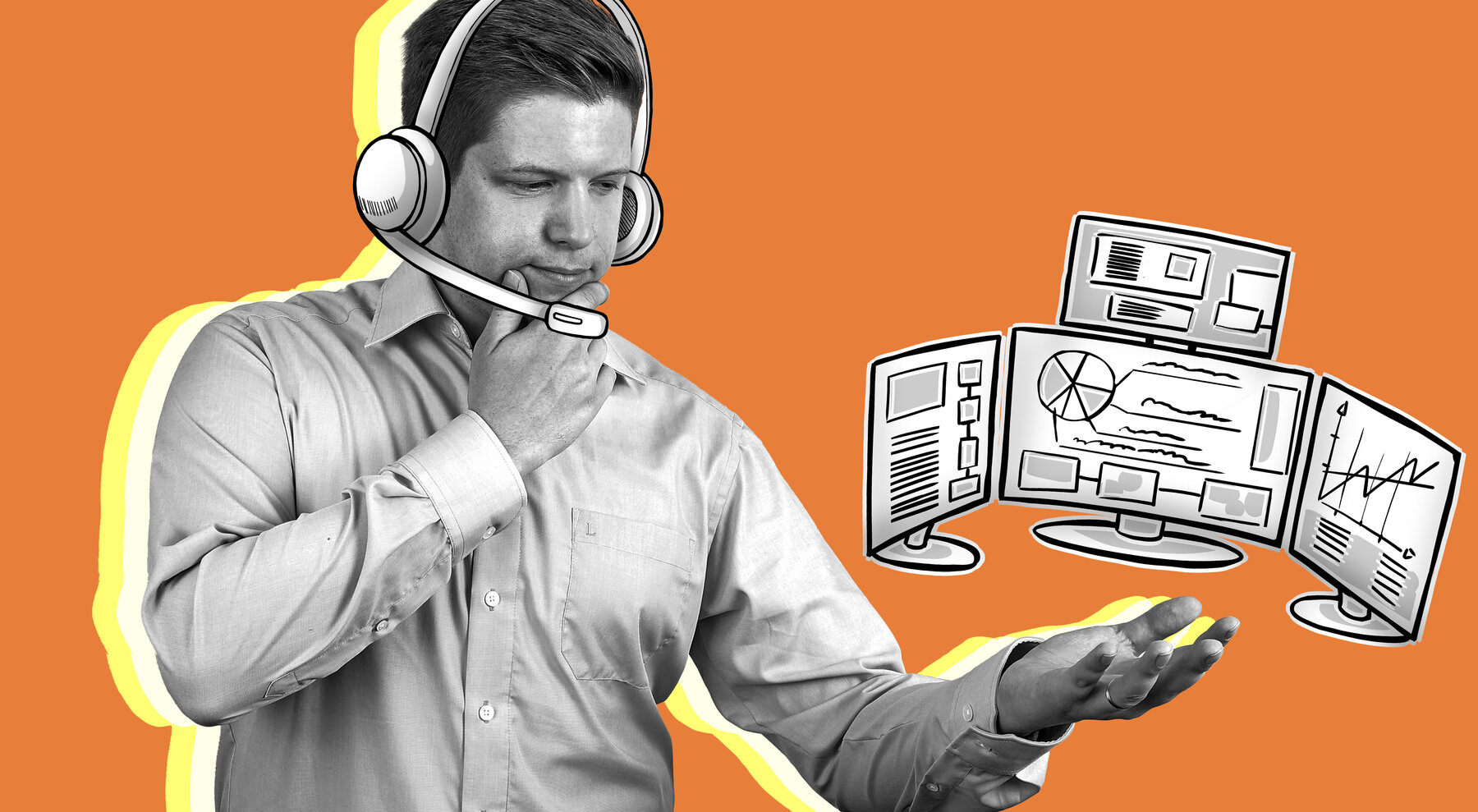 Why are we different?
We are a IT security vendor ourselves. After more than 40 years on the market, we know the challenges, problems and security gaps. So we develop the appropriate solutions, platforms and services. 1000 customers already use our solutions and platforms, 750 of them our IT security "Made by DTS".

In addition, we have over 55 IT experts in a 24/7 shift system & over 35 specialists on call around the clock. Including in our own 24/7 Security Operations Center (SOC), with highly qualified, experienced, well-coordinated, multilingual specialists. They monitor suspicious activities around the clock, detect and register anomalies and alarms and respond immediately to incidents.
One word: integrated!
Everything works together. We develop specific security platforms for 100% visibility and detection & response, continuously increase your resilience and provide everything for you as modular, affordable 24/7 managed services. All that's left for you is fewer challenges and less stress and, in return, more time for your actual core business.
Principles of DTS Cyber Security
Focusing on a prevention-first approach makes it possible to reduce cyberattacks to a manageable level and enables you to concentrate on the most serious attacks. To establish this approach, you need integrated technologies, automation and compliance requirements as well as architectures such as Zero Trust to implement all protection mechanisms. This is because a coherent security platform can only be established and further developed if the individual mechanisms interact smoothly.
The integrated nature of an effective cyber security strategy extends from the initial prevention-first measures to each individual device and user. BYOD and IoT devices can make such measures a real challenge. To cover all possible gaps in the attack surface, every device and user should be identified and authenticated across the organization's network, endpoint, cloud and SaaS applications. A Zero Trust architecture ensures identity-based access with dynamically provisioned connectivity.
Good prevention provides basic protection, as it makes it more difficult for attackers to compromise the company. As attacks are becoming increasingly sophisticated, it is now impossible to prevent all attacks with full certainty. For this reason, it is necessary to prepare for an emergency. The following steps are essential:
a) Recognizing the attack (detection) and assessing the threat situation
b) Reacting promptly to the threat (response)
Professional and qualified specialists are required to carry out these essential steps. They assess the type of attack, recommend and initiate measures.
Another key point for a successful security strategy are organizational processes and the right team. The rapid adaptation of attackers to the security architecture requires the defense to quickly adapt technologies, processes and regulations. But finding and retaining trained employees is not as easy as it sounds.

That's why we offer you 24/7 support from our experienced, certified experts, our information security consultants and our Blue, Red and Purple Teaming. DTS's focus on cybersecurity strategy and unique positioning in the partner landscape enables us to gain exceptional technical expertise for our solutions and services and thus define our own best practices. With our purple teaming, we also continuously find your "blind spots" and develop roadmaps to eliminate them.

As one of the leading managed service providers, we use our knowledge and experience from practical experience. This enables us to focus on maximum usability and effectiveness of the solutions in subsequent operation.
With a clear focus on solutions for every customer and every challenge, we focus on integrated solutions from a single source. With our own solutions and platforms, decades of expertise and a unique positioning with our partners, we always provide the right answer to cybersecurity from SMEs to enterprise companies. We know exactly what to do about the cyber threats of today and tomorrow!
We are IT vendor ourselves! We design and develop our own IT security software solutions and platforms, which in turn fit perfectly into our clear solution vision. The range of solutions extends from Identity & Access Management and Network Access Control through to the fantastic DTS Cockpit as an industry-wide market innovation.

Cybersecurity is a continuous, never-ending process. That's why with DTS Cockpit we offer a unique combination of real-time monitoring, active intervention in dangerous situations and continuous attack simulations to uncover and sustainably eliminate blind spots in our customers' security architecture. This is integrated SEEING, UNDERSTANDING, ACTING, VALIDATING and OPTIMIZING - centrally, affordably and as an "all-in-one".

For this reason, we no longer see ourselves simply as a service & IT security provider or reseller. We see ourselves as a software enabler - cybersecurity made by DTS!