Offensive Security Services
A modern enterprise today must invest in cyber security technologies. However, technologies alone are not the only answer to the current challenges. One of the biggest problems is to gain real visibility and clarity about one's own explicit security deficits. This is the only way to verify that all security measures are intact and provide adequate protection. For the question "Is resilience purposefully and sustainably ensured in your company?" we as DTS are absolute experts. We offer various cyber security assessments that put our experienced, certified IT experts in the role of an attacker. By simulating realistic and highly topical attacks, your company is put to the test in order to actually uncover existing security gaps.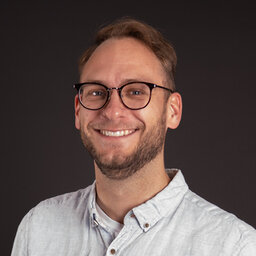 USP
Individual, different assessment types, e.g. vulnerability assessments, penetration tests, Red & Purple Team engagements and their highly technical results are one thing. The other thing is the combination of these procedures, the presentation of the results in meaningful reports and the subsequent derivation of recommendations for action.

We identify your security vulnerabilities through this combination and help you understand the damage that individual or chained vulnerabilities can cause in your business environment. Based on these security analyses, we can then develop a clear cyber security roadmap for you to significantly improve your cyber security. We build your security foundation on which data, accounts, IT systems and networks can be secured with leading defense measures and mechanisms.
Our Cyber Security Assessments
Internal security assessment by applying the assume-breach approach as well as identification of attack and spread possibilities of attacks in order to determine the possible damage potential. Vulnerabilities and misconfigurations are analyzed and security systems are put to the test.
In-depth review of externally available systems, through active penetration and collection of publicly available corporate information, and detection of vulnerabilities and misconfigurations.
In-depth review of complex web applications, connected infrastructure, and application-specific permissions and role concepts.
Analysis of your company's vulnerability to various phishing attacks.
Recording the weak points of your internal IT systems, incl. prioritization, reporting, recommendations for action.