Data Management & Protection
Data has a huge importance for every company nowadays. It is not only sensitive data that requires special protection to preserve the information it holds, to fulfill legal requirements with regard to compliance and to avoid disrupting existing processes within the company. With our portfolio of selected partners and their solutions, we enable you to store your data so that it is highly available and consistently secure, whether in your own data center or in the cloud.
Regional Director & Head of Sales - Technologies
Stefan Seidel
+49 5221 1013-024
stefan.seidel@
dts.de
Sales Specialist - Cloud
Manuel Osiek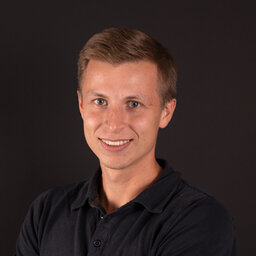 +49 5221 1013-276
manuel.osiek@
dts.de
The service
Our data management & protection in detail:
Ever since DTS was founded, we have concentrated on effective solutions for processing and, in particular, storing digital information. We are very well aware that modern storage infrastructure must be able to support the entire process seamlessly, from data generation to long-term and secure archiving. The data must be handled with varying degrees of specificity, depending on its use and the information it contains.

The data required for daily use must be stored and retrievable in a performant and reliable manner in order to support the established business processes optimally. For systems in this storage class, availability is the most important factor, which we can guarantee at up to 100%. High-performance and high-availability flash-based systems are used, which are equipped with additional optimization and automation functions. This enables them to interpret the connected systems and applications in order to detect problems in the infrastructures above them and in this way actively support or even take over troubleshooting.

Data that is not absolutely necessary for daily use, but nevertheless contains highly sensitive data, must be backed up reliably. Here, the focus is more on the invariable consistency of the data and the lower costs for its storage. This backup data must be absolutely secure, as its role is to protect the company in the event of an unintentional change to productive data, its theft or accidental deletion.

With our leading partners and services, we support you in storing your data and making it available with high performance. We also ensure that there is a backup that allows you continue your business at all times, even if your primary data has been unintentionally deleted or encrypted. By combining this with our cloud solutions, we also help to optimize your data storage costs sustainably.