Patch & Client Management
Everyday, complex IT tasks often take up large amounts of time and human resources. This lowers productivity and efficiency. At the same time, vulnerabilities in operating systems and applications are among the most common points of attack for cyber criminals. Conscientious management of patches and clients, although laborious, is therefore equally relevant to security. With our patch & client management, all processes, from rollout and necessary updates to ongoing administration, can be fully standardized and automated. We significantly reduce your administrative work and ensure secure management of all patches and clients.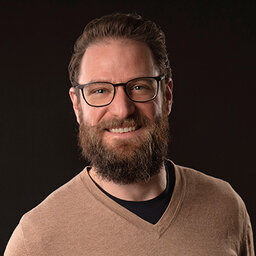 The solution
Our patch & client management in detail:
Patch management
Almost every software package has security loopholes or bugs. Essential patches are provided to eliminate these vulnerabilities. If you take into account the number of different applications in everyday work and the frequency of updates, this not only results in a considerable volume of patches, but also a high number of potential entry points. In addition, clients sometimes use different program versions, which makes it difficult to implement updates.

With our agent-based patch management, detection and distribution of patches is greatly simplified. The agent automatically detects which software is installed on which client and uses defined guidelines to decide whether to install an update. You yourself decide the systems and cycle in which the update should take place. The solution offers a comprehensive product catalog, allowing you to update third-party products (Flash Player, Adobe Reader, Chrome, Firefox, Notepad++, and many more) in addition to Microsoft. Using whitelisting and blacklisting, you determine which products are updated on which systems.

We also provide centralized management of Office 365 updates. Our solution not only manages updates centrally, but also shifts update sources flexibly so that both employees working from home and in-house systems automatically recognize and select the optimal transmission path. The large Windows feature updates are also very user-friendly thanks to the variety of options, such as Wake-On-LAN and scheduled distribution.

Client management
Client management provides complete lifecycle support for your clients. This includes patch management, compilation, configuration, installation and removal of your software packages. The software and its patches undergo success monitoring after installation and are constantly checked for security vulnerabilities. At the same time, migration and management of desktops and servers can be completed from a single source.

Even installations and updates via the internet, e.g. for home offices or traveling sales staff, can be carried out with client management. The agent automatically detects whether it is on the local LAN or the internet and switches between the installation sources. Furthermore, a software store is included in the solution, which allows users to install additional software according to their needs.

The solution offers maximum compatibility with a variety of operating systems and multi-user packaging of your clients. You get a complete overview of which clients and software have been installed in your company and which components of them have been used.

Last but not least, we support modern cloud solutions like Azure and Office 365 with updates and configuration packages to provide integrated software distribution.
| Features | DTS Client Management | DTS Patch Management |
| --- | --- | --- |
| Automatic PC & software installations | Yes | No |
| Automatic installations of drivers | Yes | No |
| Automatic configuration of software (server connections, settings) | Yes | No |
| Update and patch management for 3rd party applications | Yes | Yes |
| Software and hardware inventory | Yes | No |
| Preparation of data carriers and rollouts | Yes | No |
| Packaging of the software | Yes | No |
| Distribution via web possible (https) | Yes | Yes |
| Individual software store | Yes | No |
| Scheduled patches | Yes | Yes |
| Success control after installation and updates | Yes | Yes |
| Monitoring of software rollouts | Yes | No |
| Automatic and rule-based execution of updates & patches (eliminate vulnerabilities) | Yes | Yes |
| Compliance with guidelines, e.g., by forming departmental groups for packaging | Yes | No |
| Revision security through documentation in case of changes | Yes | No |